Lesson series
FXA Trading Mentorship

Learn how to trade from funded traders.

over 80+ video materials
40 pg PDF with all you have to know
What you'll get inside the course
Learn how to trade based on liquidity, order blocks supply and demand, imbalance, inducement and more confluences mixed together that will lead you to create a profitable strategy. A stategy that currently helps us make over $20k per month.

Learn our trading psychology and risk management.

Learn how to get funded and trade with money from prop firms.

We will help you unlock your inner potential so you can excel in your trading career.





PRIVATE DISCORD WITH ALL THE MEMBERS- ASK QUESTIONS, REQUEST VIDEO EXPLANATIONS, SEE OUR TRADE IDEAS, SEE UPDATES AND OUTLOOKS IN THE MARKET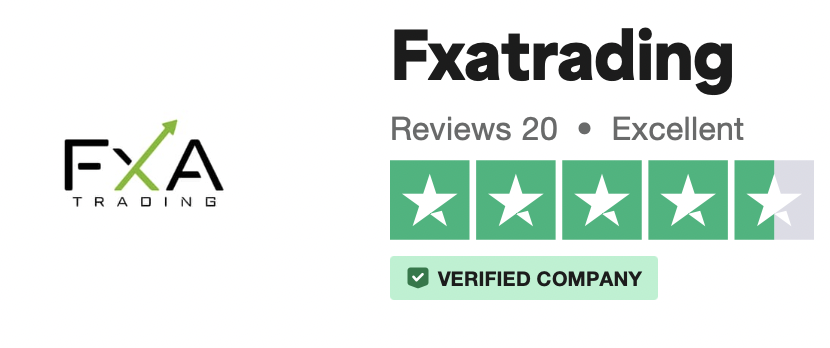 82 video materials with theory and lots of examples




written PDF with all that you need to know
Thank you for the testimonials!
Oliver
A young passionate trader in the beginning of his career. Oliver told us that Forex is something that he sees as pure passion.
Ana
Forex Trader that is participating actively in all our communities.
If you have something to say about us, leave us your opinion in the DM.
Reviews from our students
The case that we support now at FXA


2 brothers that were members for a long time inside our FXA Telegram channel contacted us regarding their 2 dying cats. They were not asking us for money. All they wanted was access to our signal group in order to make profits and to pay for them (it's a risky approach). The animals require around $6000 for the treatment ($3k each) and unfortunately they can not obtain the funds alone in the following 2 months. The brothers are started to sell their goods to obtain the funds needed.

Backstory of those 2 traders: they are profitable but not consistent, still got a lot to learn. They helped animals over the years all the time, adopting cats, taking care of them, treating them. They also launched an app that was created in order to obtain donations for sick animals but closed it due to the lack of maintainance funds.

We would individually cover the case if we were able to, but unfortunately we donate to multiple charities and it's hard to sustain all of them in the same time. This action needs collective work.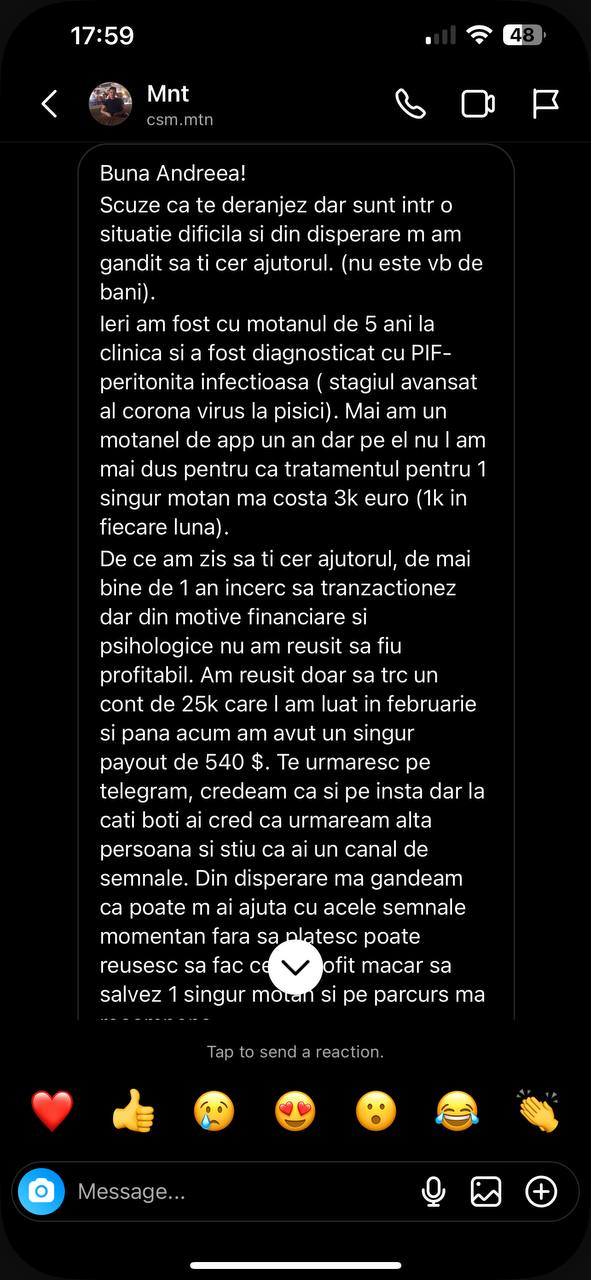 Translation: ,,Hello, Andreea!
Sorry to bother you, but I'm in a difficult situation and out of desperation I thought I'd ask for your help. (it's not about money).
Yesterday I went to the clinic with my 5-year-old cat and he was diagnosed with PIF - infectious peritonitis (the advanced stage of the corona virus in cats). I also have another kittenfor that is sick with the same disease, but I haven't taken her anymore the vet because the treatment for 1 single cat already costs me 3k euros (1k every month).
Why I said to ask for your help, for more than 1 year I have been trying to trade but for financial and psychological reasons I have not been able to be profitable. I only managed to pass a 25k account that I took in February and so far I had only one payout of $540. I'm following you on telegram, I thought I was on insta as well, but how many bots do you have, I think I was following another person and I know you have a signal channel. Out of desperation, I was thinking that maybe you could help me with those signals at the moment without paying, maybe I can make some profit, at least save 1 single cat and I'll pay you back along the way.'' He also also sent the proof, the real name and phone number.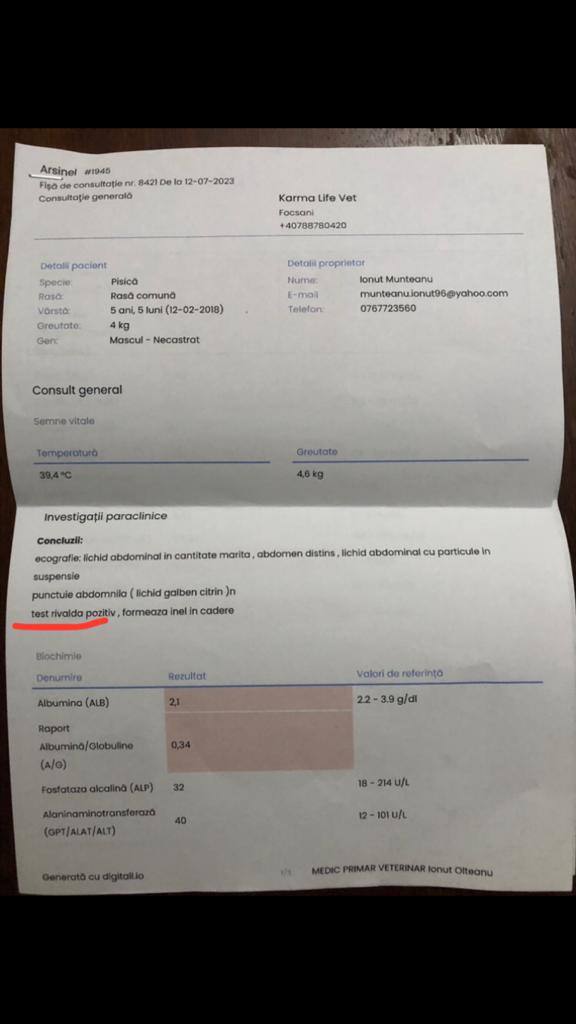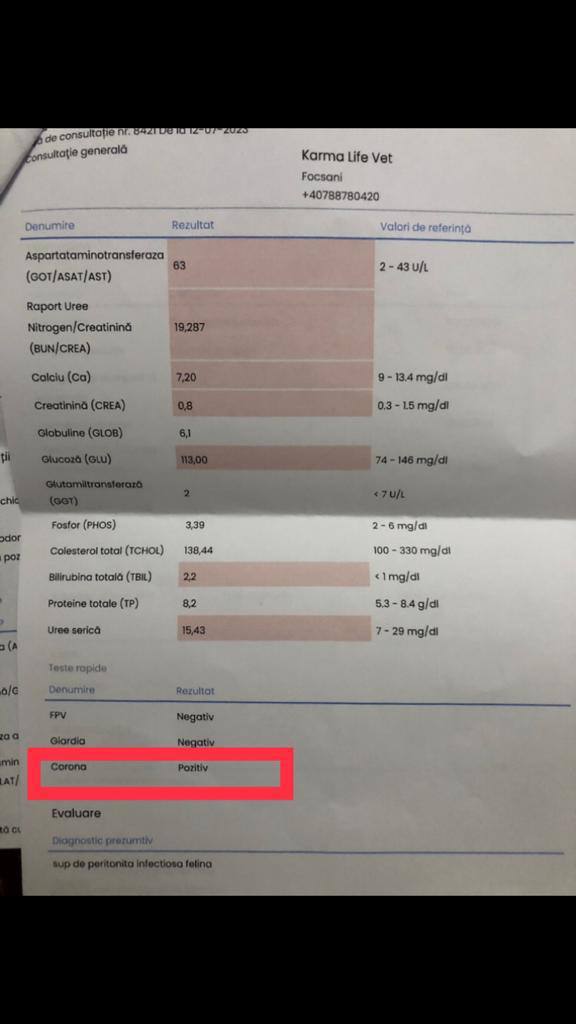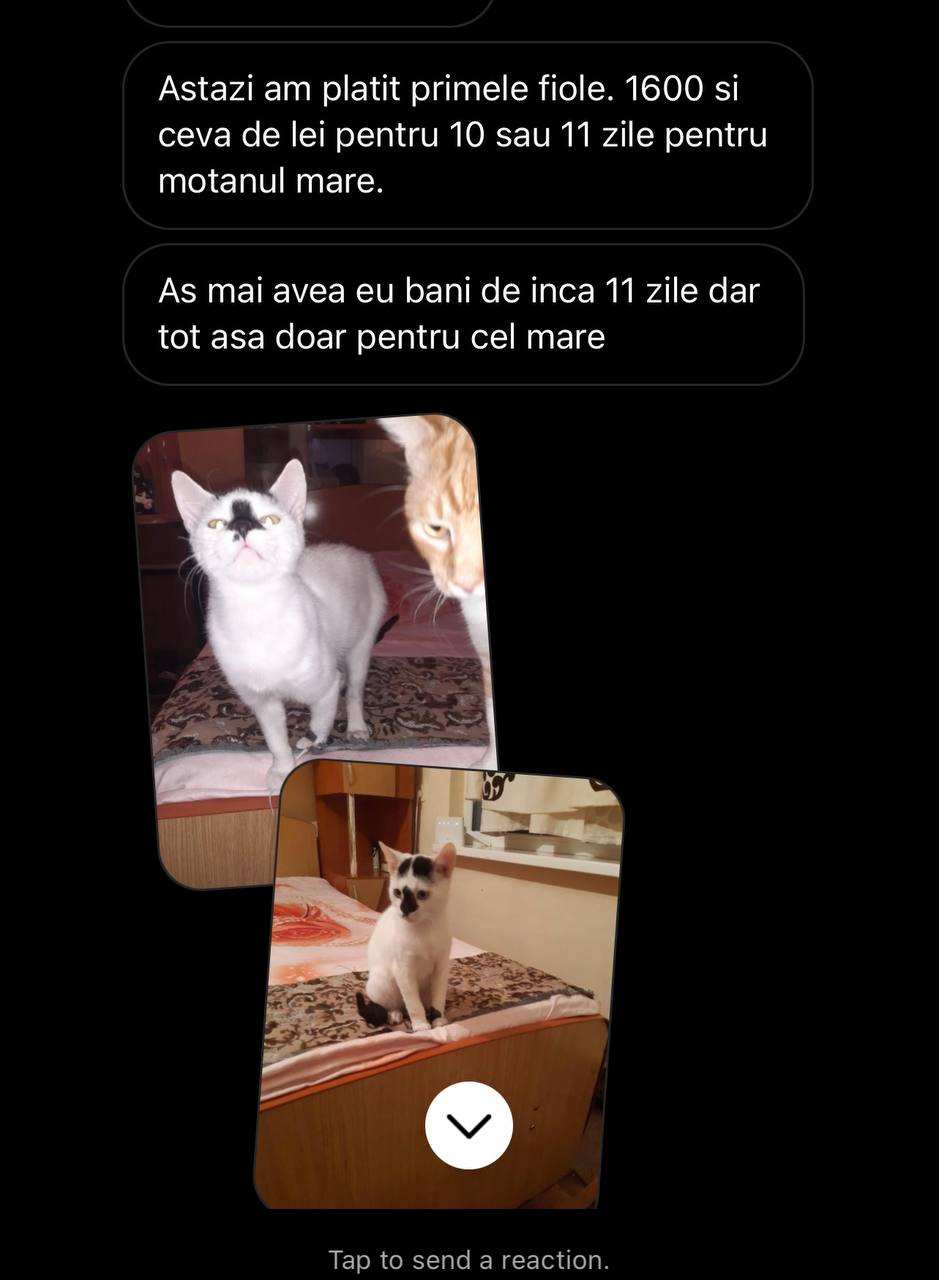 ,, Today I paid for the first part of the treatment and I still have money for 1 single cat for the next 10 days''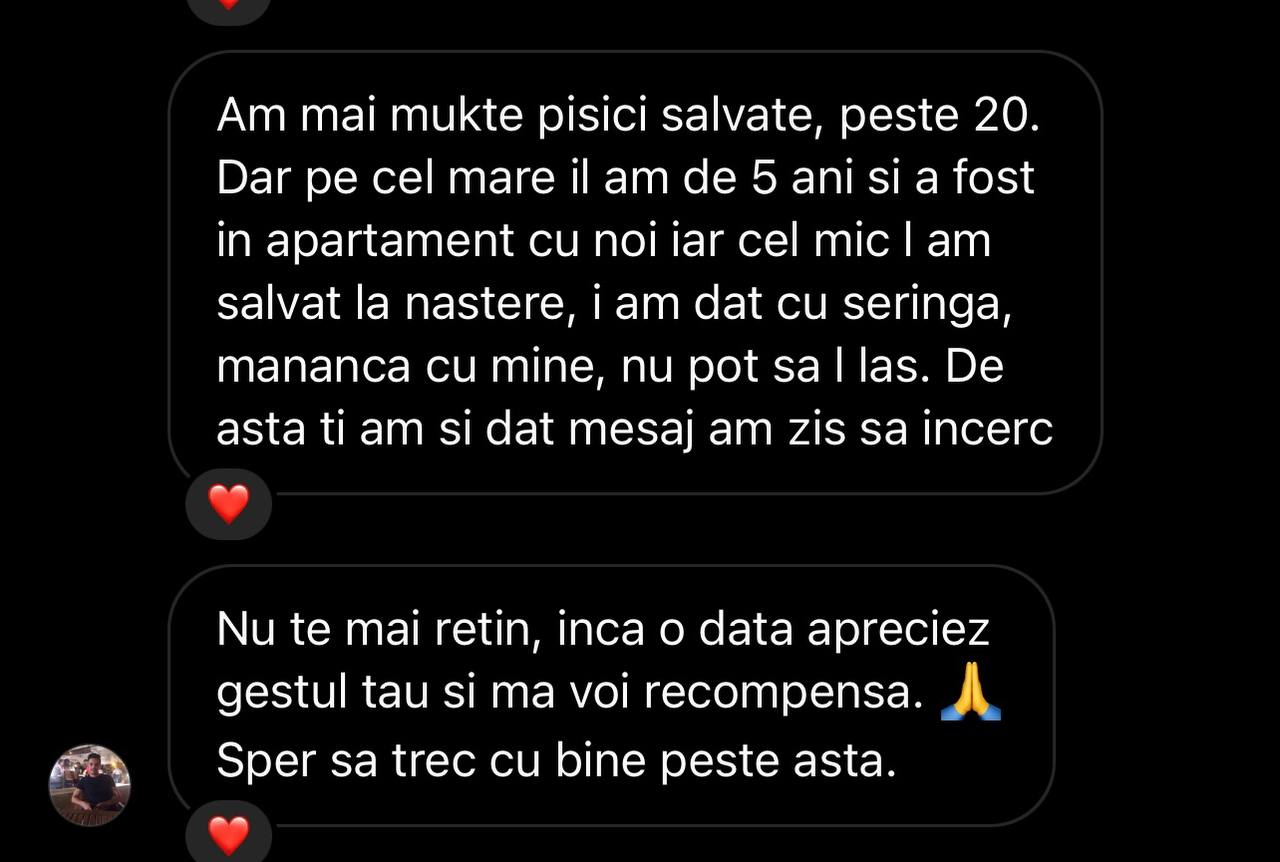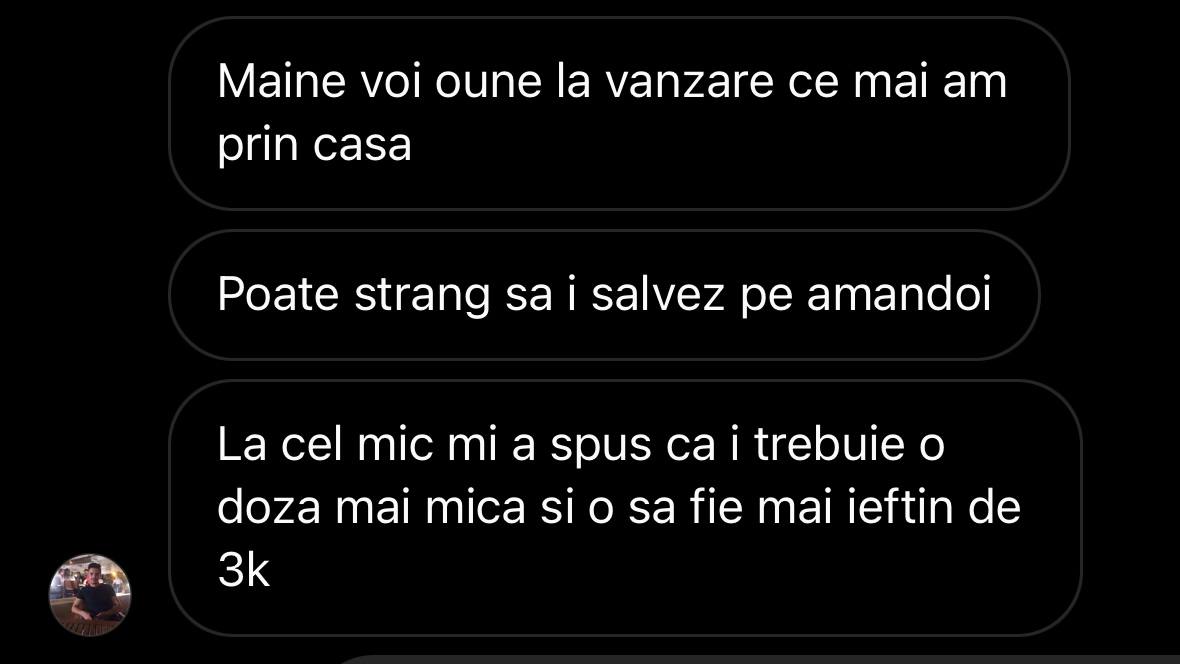 ,,I have more rescued cats, over 20. But I have had the oldest one for 5 years and he was in the apartment with us, and the youngest one I saved at birth, I fed him a syringe, he eats with me, I can't leave him. That's why I sent you a message, I had to try. Tomorrow I will start to sell whatever I have inside the house, maybe I can save them both. The smaller one has a cheaper treatment than $3k. ''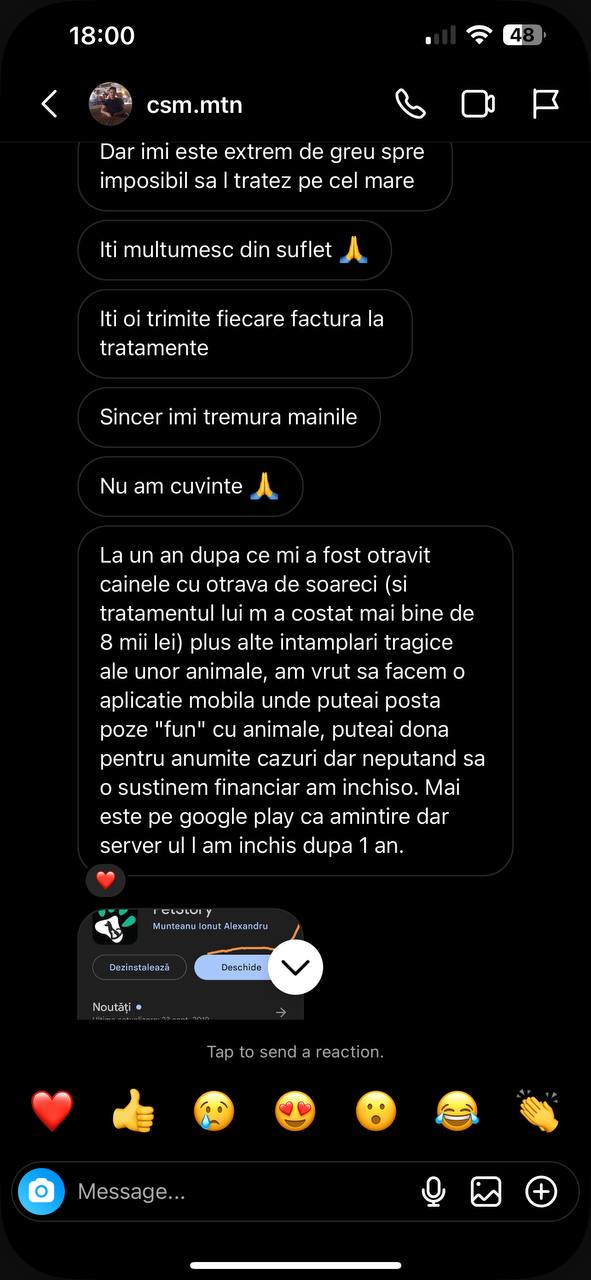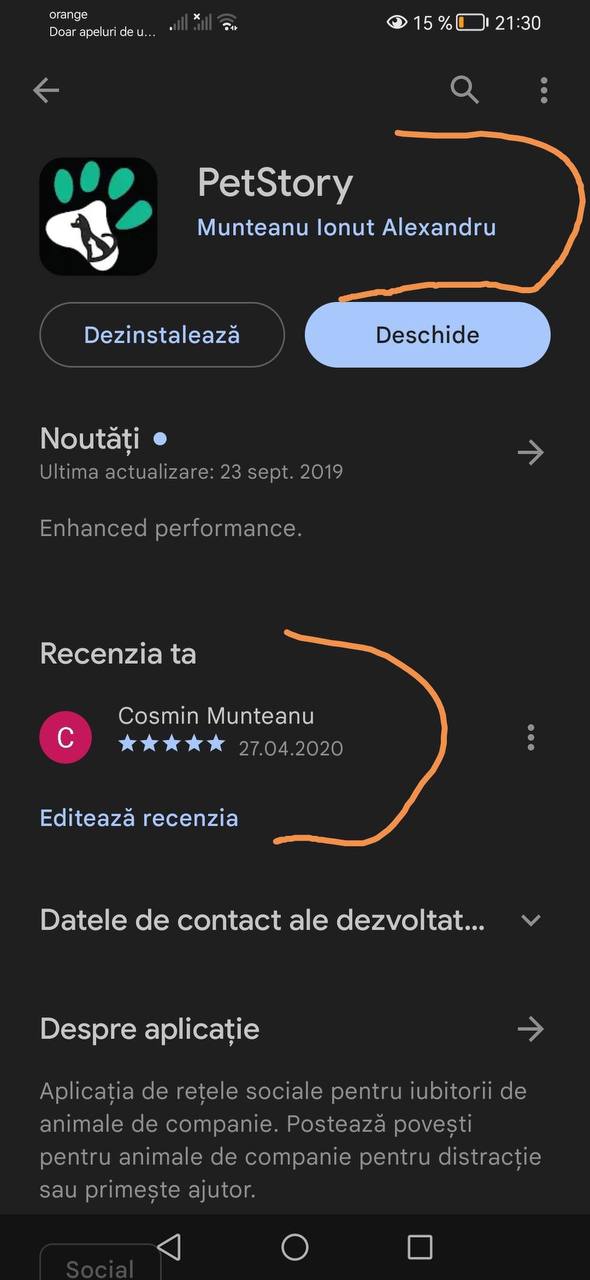 ,, I will send you every bill for the treatment. Thank you so much!

A year after my dog was poisoned with rat poison (and his treatment cost me more than 8 thousand lei) plus other tragic events of some animals, we wanted to make a mobile application where you could post "fun" pictures with animals, you could donate for certain cases, but I was not being able to support it financiall and me and my brother had to close it. It's still on Google Play as a memory, but I closed the server after 1 year.''


What are you waiting for? Our Ninja fellow needs help. You can do something good + obtain our course seeing our entire stategy (which was closed to the public for a long time already).

Created with